W.I.S. March Newsletter

Parent/Teacher Conference Meals
We want to thank everyone that provided meals for us during Parent/Teacher Conferences.  We truly appreciate you taking the time to prepare something special for us during those evenings!
THANK YOU!!
W.I.S. Faculty

Dr. Seuss Day
Click the link below to view a slideshow of Dr. Suess Day!
 Flodman Dr. Seuss


5th Grade Kindness Retreat
Fifth grade students will be participating in a Kindness Retreat at Eagle Elementary School on Wednesday, March 9th, from 9:30am-2:30pm.  Youth Frontiers will be leading the presentation. Youth Frontiers is a nonprofit organization that has been delivering programs to schools for over 20 years that build positive school communities and help young people realize the importance of respecting themselves and others.  Their vision is to change the way young people treat each other in every hallway, lunch line, and classroom of every school in America, so that today's youth can make tomorrow's world better.  Last year, Youth Frontiers worked with nearly 100,000 students and educators throughout the country.  The Foundation for Education is funding this opportunity for our students.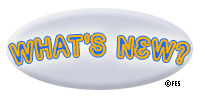 Grandparents' Day - March 25th
Waverly Intermediate School will be hosting Grandparents'/Very Important Person Day on Friday, March 25th, from 11:00am to 1:10pm.  We would like to take this opportunity to invite you to spend a day with your grandchild/friend.  A letter and schedule was sent home with students on Thursday, March 3rd.  They contained information about sign-in,  the schedule for the day, student/adult lunch options, and a permission slip for early release.  Please review the information and return the "Lunch Reminder & Sign-up" to the Intermediate School by Monday, March 21st, regardless if your child/grandparent(s) will be eating the sack lunch provided by the school.
Please feel free to contact us with any questions, 402-786-5340.
Click the links below to view the letter that was sent home with students and the schedule for the day's activities:

Reading Club
The library is full almost every morning with readers.  We have been averaging between thirty and forty students a day.  
We had 18 winners for the month of February:  Makenzie Brehm, Meagan Dauel, Isabella Gerlach, Francis Havlovic, Alyssa Closner, Stephanie Elder, Lauren Kasparek, Kayla Blake, Lily Koval, Sydney Greunke, Colter Tietjen, Jonathan Havlovic, Chloe Welling, Elizabeth Gierke, Taylor Martin, Jaicee Dalton, Pru Piening, and Hayden Lacey.
These students participated in the "Bubble Party" on Thursday.  They were able to chew some bubble gum and had a contest to see who could blow the biggest and best bubbles.  Hayden Lacey and  Jonathan Havlovic were our clear winners. 
All of the readers who reached their goal received a certificate and a jar of bubbles to take home. 
March winners will enjoy donut for attending 15 or more days.  (see flyer)
Even if students do not get the minimum amount of days to participate in the celebrations, they are always welcome to attend Reading Club any day of the week.
We look forward to more reading (and readers) throughout the month of March!

Mrs. Hestermann and Miss Zach
Click the link below to view the slideshow for February's Frost Fest:
 Reading Club Frost Fest
Click the link below to view a slideshow of the Bubble Party:
 Bubble Party
Click the link below to view the Donut Day flier: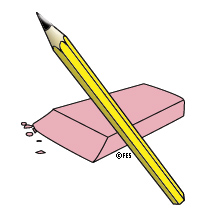 Terra Nova Testing
During the week of March 21st (Monday-Thursday), 5th grade students will be participating in Terra Nova testing.  The Terra Nova is a norm-referenced-standardized achievement test designed to measure the basic skills that are taught in schools.  The test measures performance in the following categories: Reading/Language Arts and mathematics.  There are several things that parents can do to help ensure that their child will do his/her best. The following suggestions will be helpful:
Adequate rest is an essential component of your child doing well in school.  Be sure that your child gets plenty of sleep during this week.
Having a full belly also has an impact on student performance.  Making sure that your child eats a good, healthy breakfast will help his/her concentration throughout this series of tests.
Send a snack to school with your child this week.  Providing nourishment at mid-morning and mid-afternoon will also help ensure that your child is mentally focused and able to concentrate for an extended period of time.
Check your calendar and try to schedule any appointments that you may have around this time.  Students do have to make up any test they miss, so being present during this week will make the coming weeks easier on your child.  Rescheduling tests can often times take students out of the activities they enjoy doing.

Support the Waverly Band
Please support our Waverly bands fundraiser by purchasing Schwan's food items.  You may place an order with a middle school or high school band student or come to the Schwan's Truckload Sale on April 1 (3pm - 7pm @ WHS) and April 2 (10am - 4pm @ Honeycreek Restaurant).  All proceeds go to support our wonderful band program.
 

PTO News
Click the link below to view the PTO webpage:
Important Dates
Friday, March 4th - No School
Wednesday, March 9th - 5th Grade Kindness Retreat in Eagle
Thursday, March 10th, 11th & 14th - No School
Monday, March 21st-Thursday, March 25th - 5th Grade Terra Nova Testing