WIS September Newsletter
  Off to a SUPER start!!
Click the link below to view a slideshow of the start of the year:
 WIS Back to School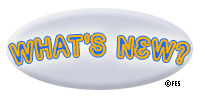 Introducing Vic the Viking!
Waverly Intermediate School had a new member join its school community this year.    His name is Vic the Viking.  Actually, Vic has been a part of the school for quite some time, but has never had an opportunity to leave the office area.  This year Vic will have an opportunity to spend a week or two in each classroom throughout the school year.  While there, students will be able to record Vic's adventures through pictures and stories to share with other classrooms.  As the year progresses, each classroom will have a storybook that grows every few weeks.  Vic is starting his tour of classrooms in Mrs. Dalton's room.
Click the link below to meet Vic the Viking: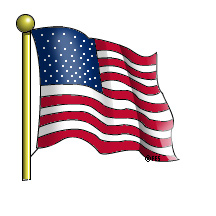 Building Community & Relationships
Intermediate school students and staff are working on the theme of building relationships and establishing a sense of community this school year.  To do this, we are doing several different things.  First off, two students greet the entire student body at the start of each day by sharing announcements and leading the Pledge of Allegiance from the office intercom.  This has been a wonderful addition to the start of our school day.  Students from each class will have an opportunity to greet the student body in the morning.
In addition to announcements, students at WIS have created a list of jobs or roles that they are responsible for throughout a week.  Some of these roles, such as restroom monitor, lunch clean-up helpers, and recess equipment supervisors, take place outside of the classroom.  Our students are doing an outstanding job of keeping WIS looking its best!

Reading Club
It's September! Reading Club is up and running again.  This year, Reading Club will again be held in the library.  Mrs. Hestermann and Miss Zach will be supervising students before school from 8:00 – 8:25 a.m.
Once again, we will keep track of student attendance at Reading Club to provide activities and prizes for students who utilize this time to become better readers.  
In addition to silent reading, students can choose to read quietly with a partner. We will have read-aloud on Thursdays for children who prefer to relax and listen to a story as well as quiet areas where students can quietly read their "good fit" books.   
We suggest students bring their own good-fit books from home or that they have checked out from their classroom or library during the week.  We do have a small selection of "Reading Club" books for students to choose from, but we WILL NOT be checking out books before school.  Mrs. Hestermann will only be in the library on Wednesdays this year.  
All WIS students are welcome to attend Reading Club any day of the week.  We look forward to sharing many exciting literary activities with the children this year!  
Mrs. Hestermann and Miss Zach
Click the link below to view the Reading Club flyer:


Walking Club
Hello all! 
 
Walking Club is in session at Waverly Intermediate School!  This club is one of the choices that students have in the mornings before schools starts.  Students can walk or run around the track depending on their energy level!  The number of days they walk is recorded in their classroom. Students receive a ticket for every 10 days that they walk.  They are able to turn their tickets in about once a quarter for the prizes they have earned.  The tickets that are turned in are kept for additional drawings at the end of the year.  Some prizes from last year's drawing included footballs, soccer balls, frisbees, water goggles, water bottles, basketballs, jump ropes, mp3 players and more!  The more tickets you earn, the better your chances of getting a big prize!  Have fun walking!
Mrs. Flodman

Back to School Forms
Thank you for completing and returning the back to school paperwork given to you on Meet Your Teacher Night.  It is very important to update our records each year, so that we have accurate contact and medical information on file for each student.  Below is list of the essential forms that have been given to you thus far:
Registration Form and Health Record
Authorization Form for Administering Medication at School
Evidence of varicella (chicken pox) vaccine
Food Allergy Action Plan (only given to students that indicated this condition on the Registration Form and Health Record)
Asthma Action Plan (only given to students that indicated this condition on the Registration Form and Health Record)
If you have any questions about the above, please contact us at 402-786-5340.

Online Lunch Balances
Click the link below to sign up for online lunch balances:
Online Lunch Balance Information

State Test Results Released by NDE
Individual student reports for reading and math were sent home with your child at the end of the day on Friday, September 3rd.
For additional information on state testing, please click the link below:
Important Dates
Monday, September 12th - No School
Thursday, September 15th - 5th Grade Kindness Retreat in Eagle
Tuesday, September 27th & Thursday, September 29th - Parent/Teacher Conferences
Tuesday, September 27th - 3rd Grade Field Trip to Chet Ager Nature Center
Monday, October 3rd - School Pictures