WIS October Newsletter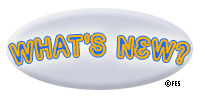 Another Big Thank You!
We want to thank everyone that provided meals for us during Parent/Teacher Conferences.  We truly appreciate you taking the time to prepare something special for us during these long evenings!  
THANK YOU!!
W.I.S. Faculty

5th Grade Kindness Retreat
Click the links below to view articles and/or a slideshow of the Kindness Retreat:

Reading Club
What's Happening in Reading Club?

Reading Club is up and running!  We've had a great turnout most mornings in September. Students are utilizing Reading Club to read their "good fit" books alone or quietly with a partner.  
Many children have come to Reading Club for several days.  Nine students attended Reading Club for more than ten days in September.  These students are Sydney Greunke, Enna Derun, Lauren Kasparek, Bryanna Beeman, Anna Bultman, Adellin Doyen, RyAnna Polenske, Isabelle Saenz, and Evan Detmer.  These students will receive a special September prize.
For the month of October, students are working toward a popcorn party (see flyer).  If they attend fourteen days or more, they will receive a special ticket to attend the popcorn party.
We look forward to more reading (and readers) in the month of October!
 
Mrs. Hestermann and Miss Zach
Click the link below to view the Reading Club flyer:

Before and After School Drop-off and Pickup
The students enter and exit the building through two doors in the morning and after school.  Bus students exit through the main entrance and wait for the buses to arrive on the north side of the building.  Due to the number of buses and supervision, students that walk home or get picked up enter/exit on the west end of the building.  Following these guidelines helps improve the flow of traffic and our children's safety.

Structure and Focus of the Reading Block
You may have heard your child talking about "The Daily 5."  The purpose of this letter is to fill you in on what The Daily 5 is all about, so you don't have to nod your head while wondering what in the world your child is referring to.
The Daily 5 is a way of structuring the reading block so every student is independently engaged in meaningful literacy tasks.  These research based tasks are ones that will have the biggest impact on student reading and writing achievement, as well as help foster children who love to read and write.  Students receive explicit whole group instruction and then are given independent practice time to read and write independently while classroom teachers provide focused instruction to individuals and small groups of students.
When it is up and running smoothly, students will be engaged in the Daily 5, which are comprised of:
Read to Self
Read to Someone
Work on Writing
Listen to Reading
Word Work
There are very specific expectations that go with each Daily 5 component.  We will spend our first weeks working intensely on building our reading and writing stamina, learning the routines of the Daily 5 and fostering our classroom community.  We will also spend time learning about your child's strengths and greatest needs as a reader in order to best plan for each student's instruction. 
Your child will be taught to select "Good Fit Books" or books they can read, understand and are interested in, which they will read during Daily 5.  They will be spending an increased amount of their time actually reading, which research supports as the number one way to improve reading.  We have observed motivation and enjoyment of reading increase as children have started to choose their own books while engaging in extended practice and specific reading instruction.  
We are excited about giving your child the opportunity to be involved in a structure that will have a positive effect on their education.
Please feel free to contact us if you have any questions.
"Adapted from Gail Boushey and Joan Moser, The Daily 5"
Click the link below to view The Daily 5 in action in a classroom.
 Flodman Daily 5 - 2011


Student Council Elections Underway
Waverly Intermediate School is once again organizing a Student Council.  Each homeroom in the 4th and 5th grades will elect two representatives to serve them on the Council.  A third person will serve as an alternate.  Students will campaign in their homeroom classes and the elections will be held on October 7th (Primary) and October 18th (Final).  The Student Council will give students a chance to learn about the democratic process and leadership.  It is the duty of each representative to present the view of their classmates at each meeting.
Packets were sent home on Tuesday, September 27th for students that expressed interest in running for Student Council.
If you have questions regarding Student Council, please contact Mr. Patzel.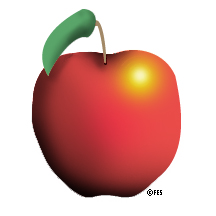 Exploratory Foods
Mr. Steffen, District 145 Food Service Director, will be conducting an "Exploratory Foods" project with students in the district.  He began this exploration at WIS last week, when he introduced the papaya fruit.  He shared interesting information regarding the fruit, including where it grows and when it is most often eaten and/or used.  After sharing information regarding the fruit, he provided samples for the students to try following their lunch.  Overall, the papaya seemed like a hit, but I think it is fair to say that its seeds were not as well received.  Many students made the comment that they tasted like pepper.
Click the link below to view a slideshow of students exploring the papaya fruit.
 Exploring Fruits and Veggies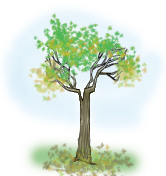 3rd Grade Trip to Chet Ager Nature Center
Click the link below to view a slideshow of the 3rd grade's nature adventure.
 Chet Ager - 2011
Important Dates
Friday, October 7th - 5th Grade Field Trip to Aksarben Aquarium
Thursday, October 13th - Vision & Hearing Screenings
Friday, October 21st - 4th Grade Field Trip to Henry Doorly Zoo
Thursday, October 27th - WIS/Hamlow Skate Night @ Skate Zone, 6-8pm
Tuesday, November 1st - Music Concert, 7pm