WIS November Newsletter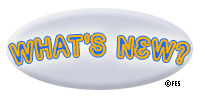 W.I.S. Student Council
Waverly Intermediate School students have elected Student Council representatives and alternates in the 4th and 5th grades.  Students interested in running for Student Council campaigned in their homerooms for several weeks throughout the election process.  Two elections were held: 1) Primary, and 2) Final.  To campaign for the elections, students created posters to display in the hallways.  They also wrote and presented speeches to their homeroom classes.  Representatives and alternates were chosen by the students.  The Student Council will be working on the following items throughout the school year and the coming months: 1) School Newsletter, 2) School Store, and 3) Preparing for a canned food drive.
Student Leadership Conference
Fifth grade Student Council Representatives had the opportunity to attend a Student Leadership Conference at Doane College on Monday, October 24th.  The keynote speaker for the conference was Aaron Davis, a member of the 1994 National Championship Football Team.  He talked with the students about the roll of leadership and performing like a champion, both in and out of the classroom.  
In addition to listening to the keynote address, the students participated in three breakout sessions.  The first session, entitled "Good Leaders make Good Decisions, was presented by Milford Chief of Police and DARE Officer, Forrest Siebken.  Officer Seibken taught students strategies for making good quality decisions in all areas of life.  
The second session, "Talk It Out," presented by Illusion Theater members modeled and encouraged kids to stand up for themselves and others to make schools bully free.  Theater members performed various skits to model different ways to handle a variety of bullying situations.  
After lunch, WIS students attended the "Digital Citizenship" session, which was presented by Craig Badura, Technology Coordinator for York Public Schools.  Mr. Badura shared tips to be a good "digital citizen," as well as some cool and interesting websites that can be used in classes.  
Click the links below to learn more about several of the websites shared during the conference:
Student Council Representatives:
 Student Leadership Conference
3rd Grade Students Present to PTO
A couple of students from each 3rd grade class presented to the PTO during October's meeting. The students talked with PTO members and those in attendance about the structure and purpose of the Daily 5, as well as what they most like about the classroom structure.
The Daily 5 is a way of structuring the reading block so every student is independently engaged in meaningful literacy tasks.  These research based tasks are ones that will have the biggest impact on student reading and writing achievement, as well as help foster children who love to read and write.  Students receive explicit whole group instruction and then are given independent practice time to read and write independently while classroom teachers provide focused instruction to individuals and small groups of students.
The Daily 5, is comprised of the following:
Read to Self
Read to Someone
Work on Writing
Listen to Reading
Word Work
To see examples of the Daily 5 in action, click the following link:
Click below to view a slideshow of the 3rd graders' presentation:
 3rd Graders Present to PTO

What's Happening in Reading Club?
As the weather gets cooler, Reading Club continues to grow.  What a better way to avoid those cold temperatures then by curling up in the library with your favorite book!   
Twelve students came to Reading Club for more than ten days in October.  They were: Justin Beck, Bryanna Beeman, Anna Bultman, Adellin Doyen, RyAnna Polenske, Isabelle Saenz, Sydney Greunke, Madison Steager, Lauren Kasparek, Alex Danson, Enna Derun, and Chloe Welling.
These students attended a popcorn party with Miss Zach to celebrate their reading attendance.  
For the Month of November, students who meet the goal of 12 days will take part in a "Super Sleuth Mystery" party.  
We look forward to more reading (and readers) in the month of November!

Mrs. Hestermann and Miss Zach
District - 145 October 17th Staff Development Activities
Click the link below to learn about District - 145 staff development activities that took place on Monday, October 17th.  
October 17th Professional Development

Winter Weather and Alert Information
Even though the weather has been cooperative thus far, this time of year forces us to make adjustments to our recess schedules, as below zero temperatures and wind chills approach. 
Students will have outdoor recess if the temperature or wind chill is 0-5 degrees above zero or higher.  To ensure the safety of our students, it is critical that they dress accordingly.  At a minimum, a warm coat, stocking hat, and gloves will ensure that your child/children will be comfortable and protected at recess.  For students participating in Walking Club in the morning, we will still be outside as long as the temperature/wind chill is between 10-20 degrees.
Other factors that influence outdoor recess include: 1) rain, 2) snow, 3) ice, and 4) condition of the track and field area.
Click the link below to register and receive School District - 145 text alerts:
Click the link below to view District - 145 school closing information:
District - 145 School Closing Information

From the Health Office
The Lincoln-Lancaster County Health Department will hold additional Saturday clinics for school-aged children who need Varicella and Tdap vaccines, required by Nebraska schools this year.
Click the link below to view an attachment from the Health Department.
Saturday Clinics for School Required Varicella & Tdap Vaccine

District Updates
Click the link below to read Dr. Heimann's District Updates:
WIS Music Concert
Click the link below to view a few slides of the WIS Music Concert that was held on November 1st.
 WIS Music Concert
Important Dates
November 23rd - 25th -- Holiday Recess