March Newsletter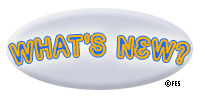 WIS March Newsletter
Parent/Teacher Conference Meals
We want to thank everyone that provided meals for us during Parent/Teacher Conferences.  We truly appreciate you taking the time to prepare something special for us during those evenings!
THANK YOU!!

Parent/Teacher Conferences
Parent/Teacher Conferences were held on Monday, February 13th and Thursday, February 16th, from 4-8pm.  Over ninety percent of parents attended conferences at their scheduled times.  The majority of those that could not attend on conference nights, scheduled another appointment to meet with their child's teacher.  We appreciate the positive support we receive from our parents and community members.


Grandparents' Day - March 23rd
Waverly Intermediate School will be hosting Grandparents'/Very Important Person Day on Friday, March 23rd, from 11:00am to 1:10pm.  We would like to take this opportunity to invite you to spend a day with your grandchild/friend.  A letter and schedule will be sent home with students on Tuesday, March 6th.  They contained information about sign-in, the schedule for the day, student/adult lunch options, and a permission slip for early release.  Please review the information and return the "Lunch Reminder & Sign-up" to the Intermediate School by Friday, March 16th, regardless if your child/grandparent(s) will be eating the sack lunch provided by the school.
Please feel free to contact us with any questions, 402-786-5340.
Click the links below to view the letter that was sent home and the schedule for the day:
Grandparents' Day Letter 2011-2012
Grandparents' Day Schedule/Lunch Sign-Up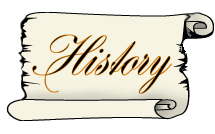 History Club Students Present to WIS Students
History Club students from the high school presented to W.I.S. students on Wednesday, February 29th.  They dressed up as various influential leaders, such as Benjamin Franklin, George Washington, Thomas Jefferson, Lewis and Clark, Sacajawea, Orville (or Wilbur) Wright, Harriet Tubman, Martin Luther King Jr., Theodore Roosevelt, Amelia Earhart, and Paul Revere.
Click the link below to view a slideshow of the History Club presentations:
 History Club Presents at W.I.S.
Other Articles of Interest
Student Council Newsletters
Click the the links below to view a slideshow of W.I.S. students celebrating their writing:
4th Grade Breakfast with Books
 5th Graders Share Writing
District News Updates:

PTO Newsletter
Click the link below to view February's PTO Newsletter:

Important Dates
March 8th, 9th, and 19th - No School
March 23rd - Grandparents' Day from 11:00am-1:10pm