WIS May Newsletter
W.I.S. May Newsletter


Walking Club
Congratulations walkers on a successful year of exercise!  Remember all of those tickets you have earned throughout the year?  After you turned them in for a sneaker, I kept them in a special place so I could use them to draw for other prizes at the end of the year.  We will have our drawing at an all-school assembly on the morning of Field Day, May 11th.  Some prizes could include water bottles, pedometers, frisbees, jump ropes, basketballs, footballs, MP3 players and more!  Don't miss out, make sure you redeem your tickets while you can.  I will be collecting tickets one more time during the week of May 7th.  Have fun walking!
~ Mrs. Flodman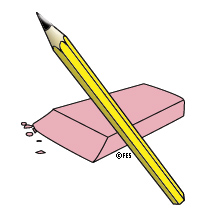 Teachers Share Classroom Goals Data
Waverly Intermediate School teachers shared their classroom goal summary data with team members on Monday, April 30th.  This year the majority of staff had a classroom goal in the area of writing, which tied directly to our professional development activities.
To conduct a Classroom Goal's meeting, teachers work in teams to discuss their data analysis, strengths and concerns; measurement instrument; instructional strategies; and their plan to give formative (consistent, ongoing, coaching) feedback to students.  The purpose of the meeting is for teachers to share their plans with colleagues and have an opportunity to get their feedback and ideas to improve student learning.  Teachers meet in their teams 4-5 times throughout the school year to analyze assessment data/student progress and to adjust their action plans accordingly.
Click the link below to view a Classroom Goals meeting in action:
 Classroom Goals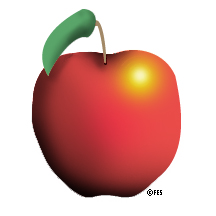 2011-2012 Staffing Assignments
Teaching assignments for Waverly Intermediate School are listed in the chart below.
| | | |
| --- | --- | --- |
| 3rd Grade | 4th Grade | 5th Grade |
| Nichole Flodman | Brent Bogner | Richard Corbin |
| Angie Harris | Teresa Hruska | Dana Dalton |
| Susan Schuessler | Kelly Masters | Gabby Happold |
| Sara Schuster | Christine Sears | Kirk Vance |
| Title/ELL | Special Education | Guidance Counselor |
| Mary Zach | Stacy Buescher | Erin Abel |
|   | JoEtta Jarecke |   |
|   | Stephanie Jones, Occupational Therapist |   |
|   | Lynette Snyder |   |
|   | Keri Wiseman, Speech Pathologist |   |
| Library Media Specialist | Physical Education | Vocal Music & Band |
| Gaye McCallum | Mark Zulkoski | Jim Kucera, Band |
| Jamie Hestermann |   | Brady Rohlfs, Band |
|   |   | Judy Welch, Vocal Music |

Class Rosters for 2011-2012
We will soon be starting to look at class placement for children in the fall, using several different criteria.  Although parent requests for a particular classroom is not the primary focus for establishing class rosters, parents may share any information (learning styles, personality traits, educational needs, peer relationships, etc.) about their child that may be helpful in determining proper placement.  This information, along with the academic and social needs of each child, will be taken into consideration as lists are developed. Decisions as to placements will be made according to what is best for all children in school.
If you wish to express the needs of your child, contact the building principal.  It is beneficial to present the reasoning for your requests for student placement in writing, so that it can be reviewed throughout the process.  Please submit requests by Friday, May 18th.  All requests will be considered; however we will not have a clear view of class sizes and needs until early August when all summer transfers in and out of the district are complete.  The school's total enrollment and what is best for the entire school will affect both staffing and placements.  Therefore, class lists, as always, will not be posted until approximately a week before Meet Your Teacher Night on August 14th (the first day of school is August 15th).  Those decisions, once made, will not be altered.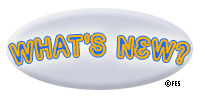 Click the links below to view other District 145 articles:
Elementary Parent Involvement Night
Bicycle Rodeo, Saturday, May 12th
Important Dates
Friday, May 4th - 4th Grade Pioneer Festival
Thursday, May 10th - 3rd Grade Field Trip to Arbor Day Farm
Friday, May 11th - W.I.S. Field Day (Rain Date is the 18th)
Monday, May 21st - 3rd Picnic at Wayne Park; 5th Grade Bowling Trip
Tuesday, May 22nd - 5th Grade Graduation @ 9:15am; Report Cards sent home; Dismissal @ 12:50pm

Have a great summer!!