Welcome to Waverly High School!
Welcome to the 2021-2022 school year at Waverly High School! My name is Dr. Megan Myers and I am excited to enter my third year as building principal--maybe this one will be normal! I come to you with 10 years of experience in the classroom teaching a variety of science courses, and 6 years of administrative experience as a Dean of Students for 3 years, the Assistant Principal of WHS for 1 year, and the Principal of WHS for the past 2 years. Educationally, I have a Bachelor's of Science degree in Biology, a Master's degree in Biology, and a Doctorate in Educational Leadership. If you are just joining us or considering the idea, I will tell you that Waverly High School is a special place. We take great pride in being a close knit school and community with the advantages and opportunities of being near a larger city. At WHS, our students have many opportunities to be involved, connect to their school, and build relationships with staff and peers in a safe, supportive, and positive environment.

What a crazy last two years it has been! I feel so much pride for our Viking Family and am thankful for the flexibility and grace you have all shown us in working through the pandemic. I am so excited to have all students and staff back in the building this year, as things have felt so disconnected lately. Each year, Waverly High School chooses a theme to help guide the mindsets of staff, students, and our community. The theme for the 2021-2022 school year at Waverly High School will be #VikingFamily. This theme has so much meaning to me as it is one of my favorite parts of the District #145 community. Regardless of what society is working through, we can always come back to our community and Viking Family to find strength and support from each other, and that can be so powerful. I am looking forward to a year of incredible teaching and learning for administrators, teachers, and students alike. Let's go Vikings!
Dr. Megan Myers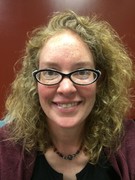 School Phone Number: 402.786.2765
Regular Start Time: 8:40 AM
Regular Dismissal: 3:40 PM
Noon Dismissal: 12:00 PM
Late Start (2 hr delay): 10:40 AM