A wonderful evening at the ball diamond. JV defeats Omaha Gross 2-1 & varsity wins 9-1. Enjoyed honoring a very special group of Seniors and their Parents. Thank you for your dedication to the program!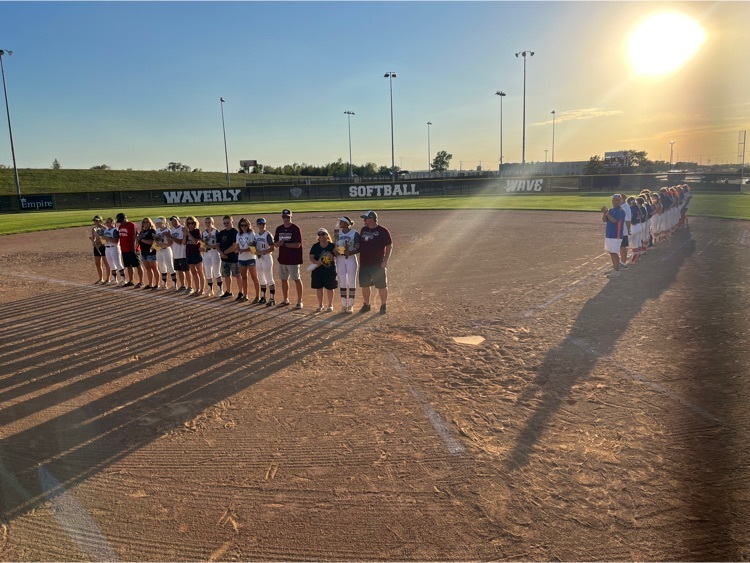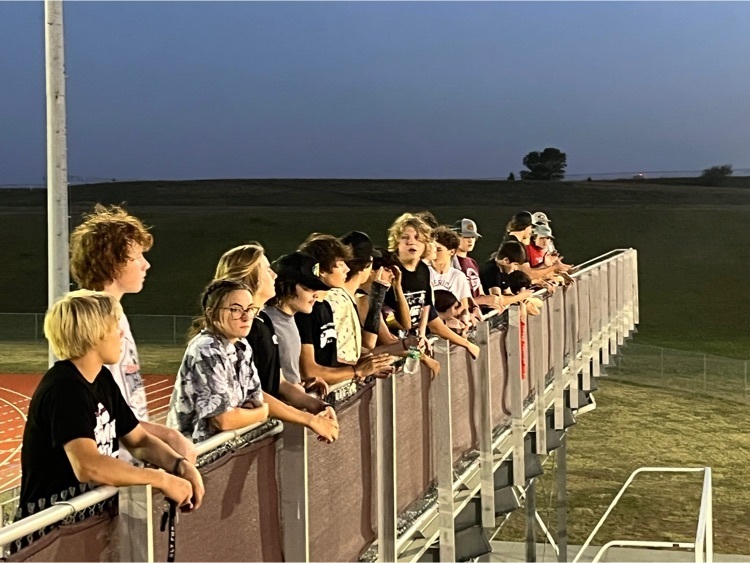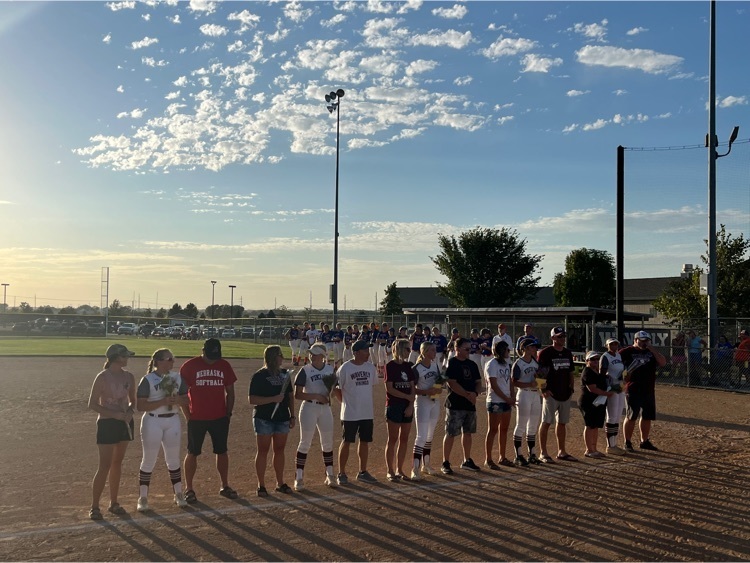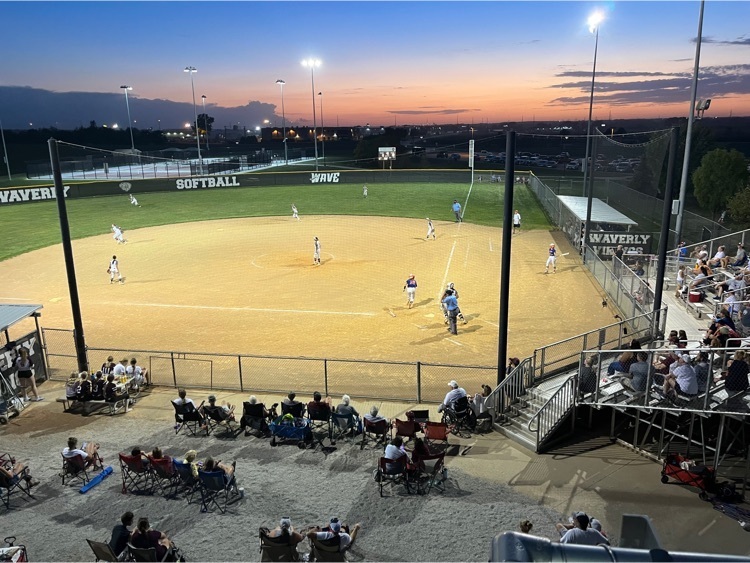 Due to low numbers and injuries with Ralston softball, we will be unable to play a JV game at Ralston on Thursday evening. The Varsity game will start at 6:00pm. The activity calendar will be updated shortly.

Tuesday, September 20th is SENIOR NIGHT for our Softball Players!!! A HUGE THANK YOU to Biggerstaff Plumbing & Heating as they will be covering the cost for ALL WHS Students who attend. That's right, WHS Students attend for FREE on this night. No reason to not get out & SUPPORT!!

If you are heading to Millard South for lower level softball tonight, see information below. Please use this link to purchase your digital ticket: spicket.events/MillardSouth We will also accept cash at all of our admission gates. Admission Cost: $6 for adults / $4 for students.

Waverly finishes 4th in the EMC Softball Tournament. Thank You again to the grounds crew at Blair Youth Sports Complex and Mr. Siecke for getting the tournament in today.

Waverly softball comeback falls short as they lose 7-5 to Elkhorn. Finish pool play 1-1.

Waverly defeats Norris 5-2 in their first game of the EMC tournament.

Thanks to the good work by the grounds crew at Blair Youth Sports Complex and Mr. Siecke, Blair AD, the EMC Softball Tournament is underway. Waverly vs. Norris right now. Next games at 6 and 8:00pm.

EMC Softball Update: We will move forward and play games as scheduled from the last update this morning. ENHS v Blair @ 2:00pm with all other games starting at 4:00pm at Blair Youth Sports Complex. GOOD LUCK LADIES!!!!!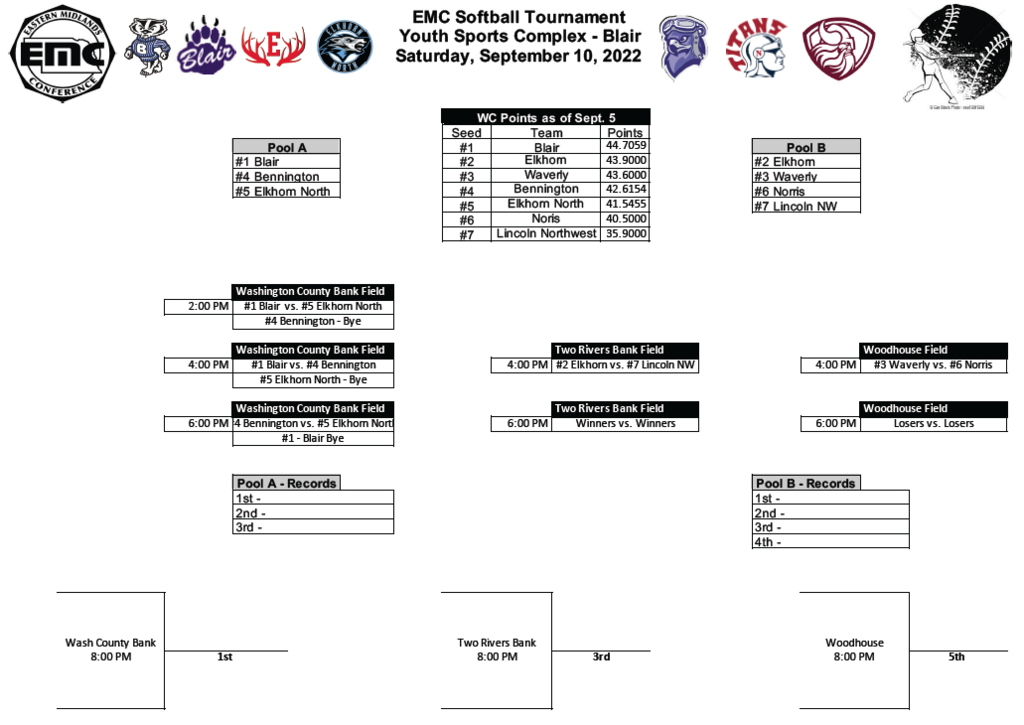 EMC Softball will push back to a 2:00pm start. Game 1 (ENHS v Blair) @ 2:00pm, with all other games following at 4pm, 6pm, and 8pm.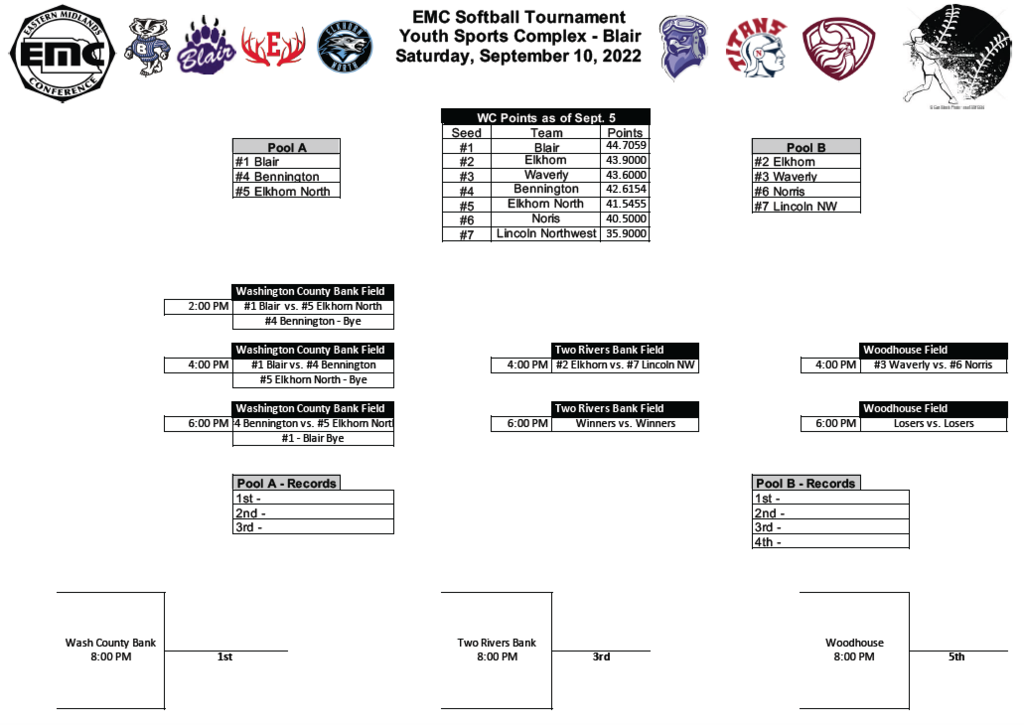 EMC SB Update...due to weather, start time pushed back 2 hours. 1st game (ENHS v Blair) will begin at 11:00 AM with games following at 1pm, 3pm, and 5pm. If we CANNOT start @ 11:00, then push to a 2:00pm start for game 1 with games following at 4pm, 6pm, and 8pm.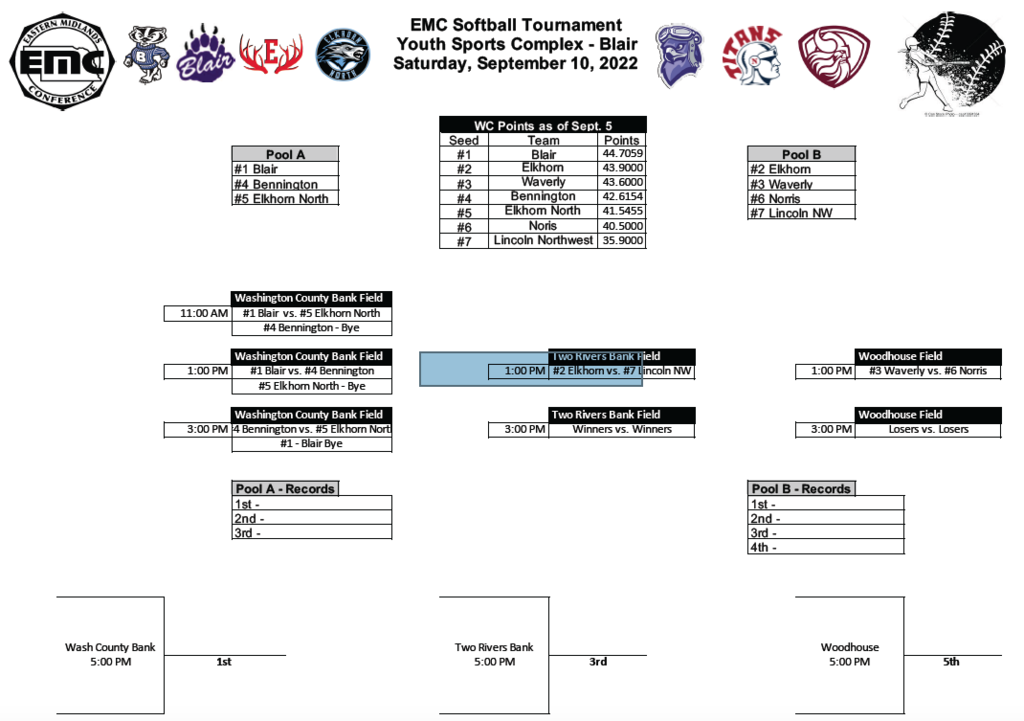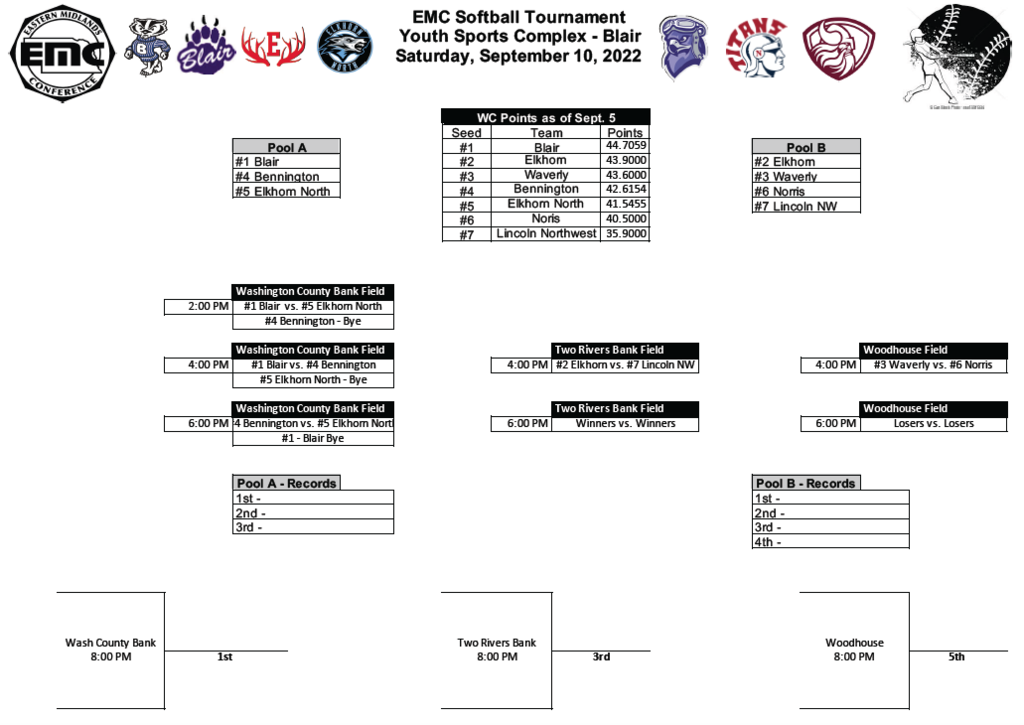 Softball gets the win over Elkhorn North. JV 3-2 and Varsity 9-1. Keep it rolling ladies!!!

WHS Students...The WAVE will be sponsoring YOU at tomorrow nights softball game against Elkhorn North. The first 75 WHS students will be admitted FREE. JV @ 5:00 & V @ 6:30pm. Come on out & let's cheer these ladies to a Victory!! A Big Time THANK YOU to The WAVE!!

@wavhighsoftball with the WIN over Seward tonight 9-4. Off to the Cougar Classic at Gross Catholic tomorrow. Way to go ladies!!!!