Your Girls basketball team is making the final preparations tomorrow morning. They will be leaving the high school at 7:10am. Come over before heading down to The Bank and help send them off as they take on Elkhorn North Tuesday morning at 9:00am.

GOOD LUCK to Peyton and Arianna as they begin DISTRICT wrestling today in Nebraska City. Leave it all on the MAT girls!!!

HUGE S/O to all of the Wrestling Parents, Coaches (school & youth), Cassie, officials, & JV/V Wrestlers for making this weekend a success with 3 days of tournaments. You all need to understand those events don't take place W/O you stepping up. MUCH APPRECIATED...ATTA WAY EVERYONE

Here is the WR Tri. @ Papio South for, 1/4/22. 5:00pm — Papio S. vs Wav. 6:15pm — Wav. vs Bell. West 7:30pm — Papio S. vs. Bell. West JV Mat — assigned where we can match up weights. 5:00pm — Girls Dual - Bell. West vs. Wav. 6:15pm — JV matches for all three teams

Correction, the girls will wrestle tomorrow at the Fracas starting at 12:30pm.

Norfolk defeats Waverly 51-21. Waverly finishes 2-2 on Day 1. Will wrestle Smith Center, KS and Lincoln Southeast tomorrow morning before final placement pools. Girls will also wrestle tomorrow starting 10:00am.


Folks, what a weekend for Waverly Wrestling. Council Bluffs Lewis Central tournament hosted 41 teams from 7 different states. Waverly finished 8th overall. Extreme competition and the boys and girls delivered! Only Millard South and Lincoln East finished above the Vikings from NE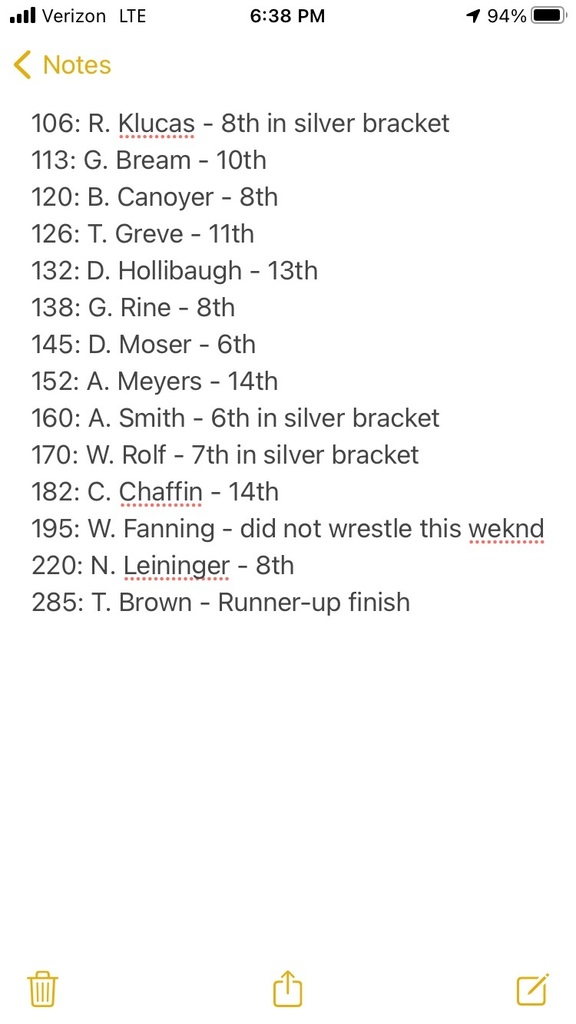 Ariana falls in the cons semifinals. Awesome effort in your first big time high school tourney!!

Ariana comes up short, but is still alive in her bracket!!

Peyton takes South Dakota girl 3 rounds but ends up short. Great to see her on the mat getting some live matches today! Keep working girl!!

Ariana loses her quarterfinal match and will move onto the cons. round.

Peyton wrestles hard but is pinned at the end of the 1st period. She moves on to the cons. Rounds. Waverly Girls paving history!!!

Ariana with the PIN in the 3rd period up here at council bluffs!!! She moves on to the quarterfinals!!!