Softball with the DUB over Skutt Catholic tonight 10-5. Awesome job ladies!!!

Outcome was not what we wanted, but what a heckuva post season by this group! Hold your heads high men, you made your school and community proud. Congratulations to our EMC partners Elkhorn North on your season and State title.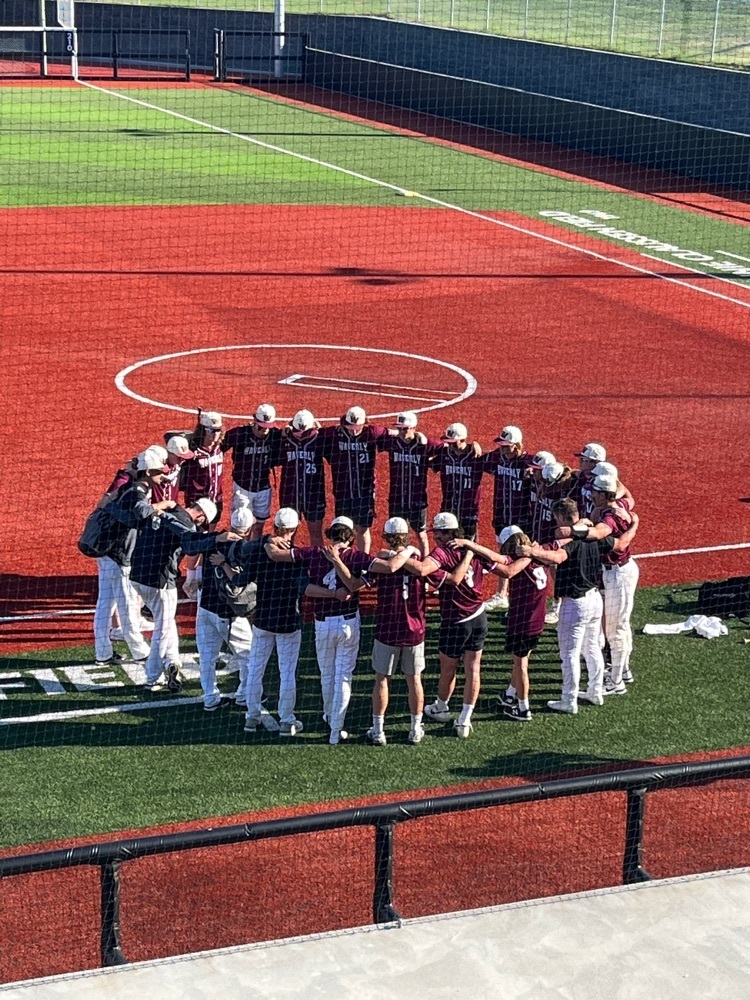 One complete, score is 0-0 heading to top of 2.

Baseball fans heading to the Championship game this evening please see the following image of a tweet sent out by the NSAA.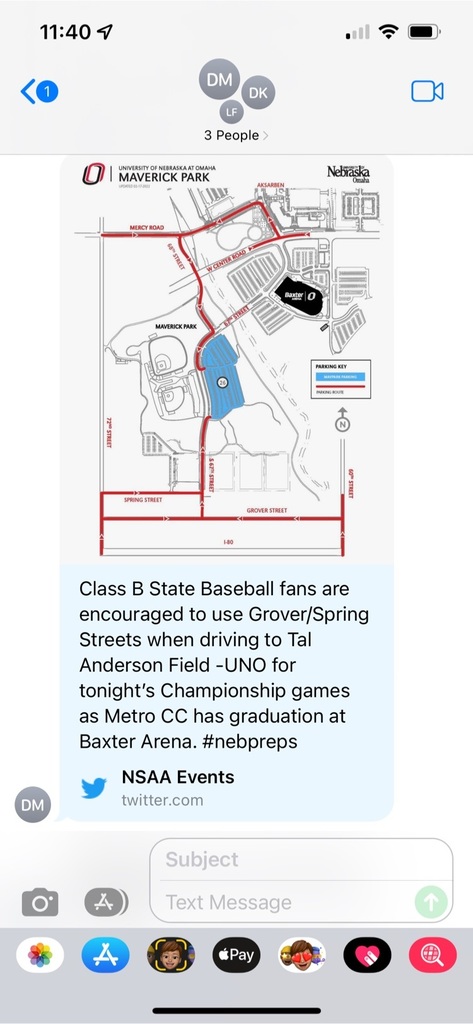 Waverly baseball will play either Omaha Skutt or Elkhorn North for the Class B title on Friday at 7:00pm at Tal Anderson field.

Omaha Skutt defeats Waverly to stay alive in State Baseball 7-5. Waverly will await to see who they will face in the State Championship game on Friday.

Waverly baseball will play Skutt tomorrow at 4:00pm at Fricke Field. We will automatically play in the finals on Friday win or lose.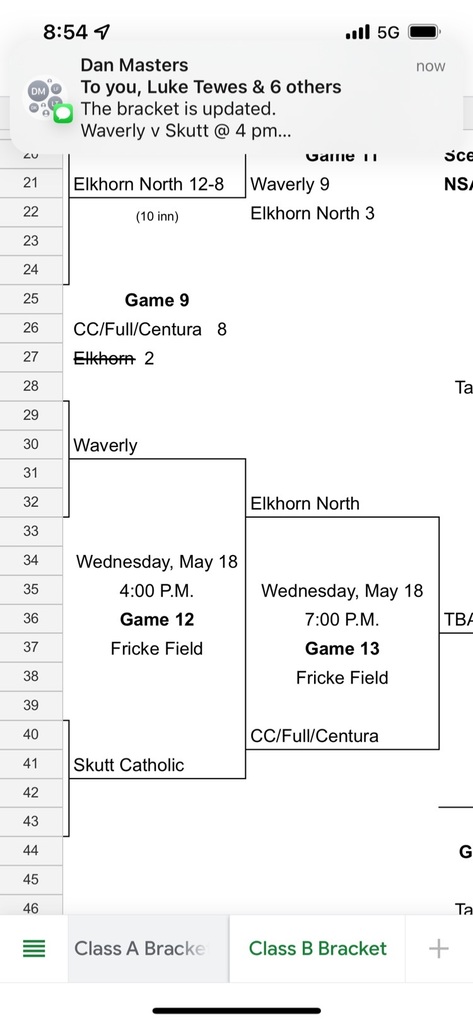 Folks, Waverly Baseball is headed to the Class B Championship game. The boys defeated Elkhorn North 9-3. BOOYAH!! Atta Way Men!!!!!

Moving to the top of 7, Waverly leads 9-3.

Moving to the top of 6, score remains 8-1, Waverly.

Waverly plates 2 more, after 4 complete innings it's Waverly 8, Elkhorn North 1. Heading to top of 5.

Waverly plates 5, Elkhorn North get 1. Heading to the top of 3.

Through 1, Wolves and Vikings tied at 0.

Gates will open approximately at 3:40pm.

We are still waiting out the lightening. Approximate game time is now 4:05. #nebpreps

Due to the threat of potential severe storms later this evening, the State Baseball game at Tal Anderson Field against Elkhorn North has moved to a 3:00pm start time. Again, start time for today's baseball game is 3:00pm.

Waverly will play again at 4 PM tomorrow at Tal Anderson field on the campus of UNO. They will play the winner of Elkhorn/Elkhorn North.

Waverly plates 2 more in the 5th and WIN the ball game 10-0 in 5 innings. Atta Way men!!!!

Waverly plates another in the 4th. Leading Beatrice 8-0 heading to the top of 5.

Waverly plates two more in the 3rd. Heading to the top of 4, Waverly leads Beatrice 7-0.