Follow the steps below to make an online lunch account payment. (Instructions from e~Funds can be found by clicking here.)
Click the "Lunch Payment" button from any page on the district's website or select the link at the bottom of the balance information page.
You must register for an e~Funds for Schools payment account. Click the "Create an Account" link.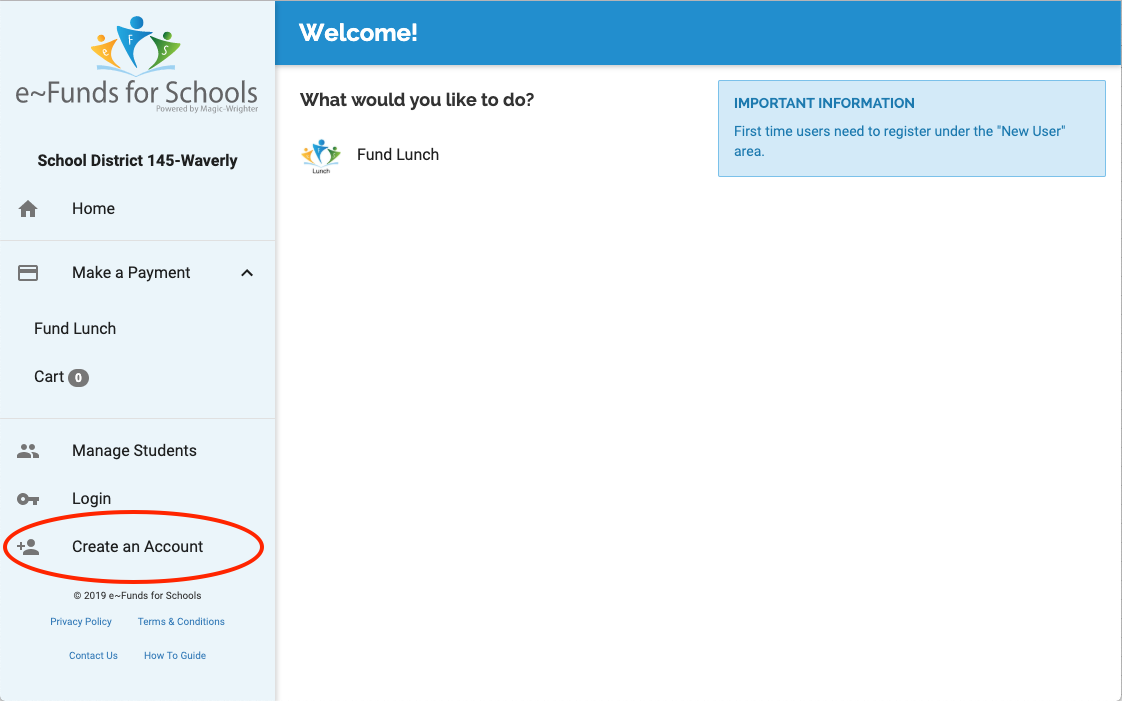 Fill out the required information to create an account and continue.

Click "Add Student", once a student is added to your account, click "Make Payments on Behalf of Yourself"

Fill in the "Last Name" and "Student or Family Number" (ie: lunch number) then click "Add Student"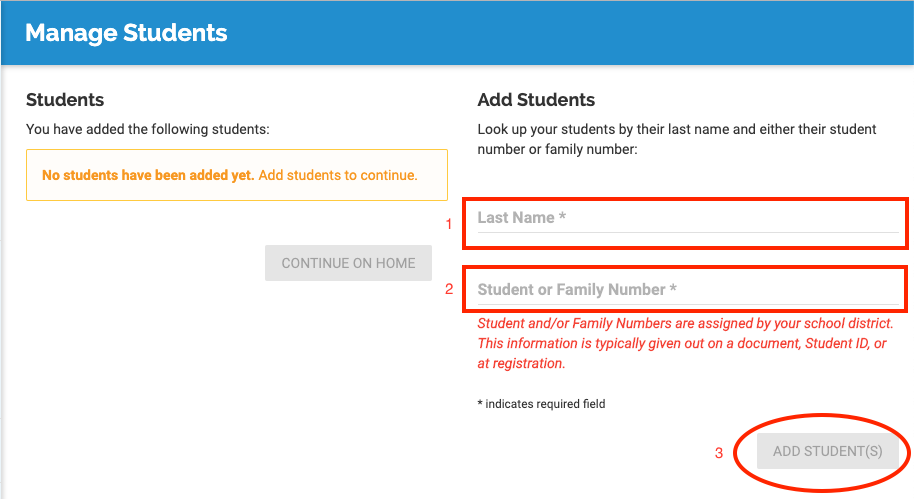 When you are done adding students, click "Continue on Home".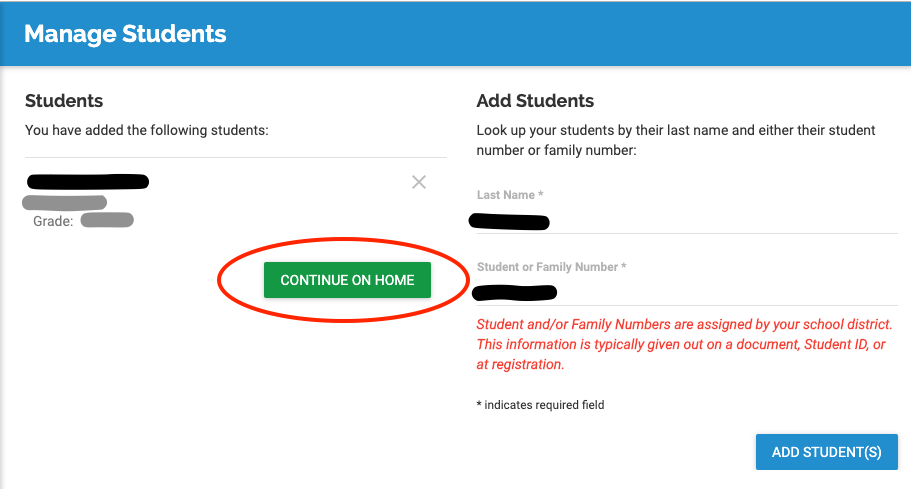 To add funds, click "Fund Lunch".

Now you are in the shopping cart, you need to add money to your shopping cart then checkout. Enter a dollar amount to add then click "Add to Cart".
If you need to split the amount between student, click Manage students. To continue, click "Begin Checkout".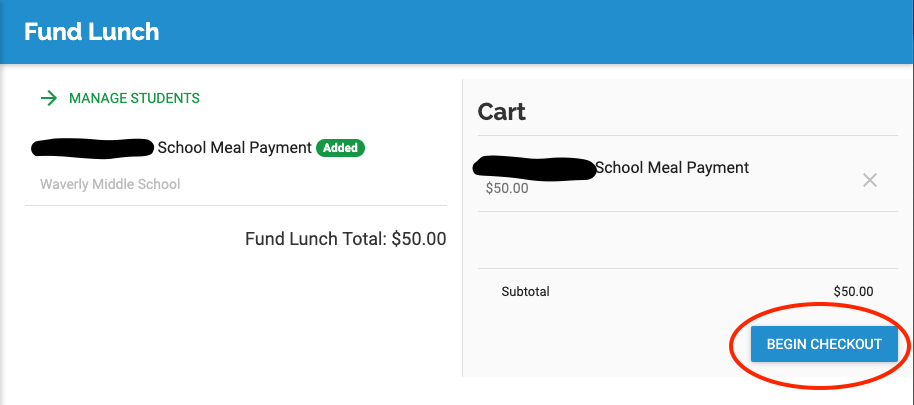 Choose your preferred payment method (checking or credit/debit card) and enter the required information. Please note, this is a secure website and no district staff has access to your personal checking, credit or debit card accounts or numbers.
Fees:

Checking account payments are charged a $1.00 convenience fee for each payment made to cover the cost of the payment service. Non Sufficient Funds are charged a $15.00 NSF fee Payments that are returned as NSF may be retried up to an additional 2 time(s).

Credit/Debit card payments are charged a $2.65 convenience fee for each transaction and have a payment cap of $100.00

Once a primary payment account is added, click "Save" and then "Pay Now" at the bottom of the screen.
*Please note that payments may take up to 24 hours to reflect in your student's lunch account.