Welcome to the School District 145 Technology Department home page! The responsibilities in our department include technology throughout the district and much more. We continually strive to provide the best service possible. We keep the hard drives spinning, websites loading and network running smooth. Service to our staff and students is top priority of the department.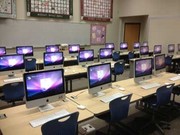 Computer Lab at District 145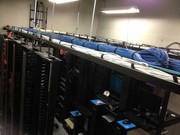 Server Room at District 145
This area of the district's website will be devoted to all things tech. Announcements and information from all aspects of our department will be located here as well as links to resources and programs we utilize within the district. Keep this hub in mind for any future technology questions or needs.
As the site develops, we will be adding more resources and information. Please check back often!